Around the world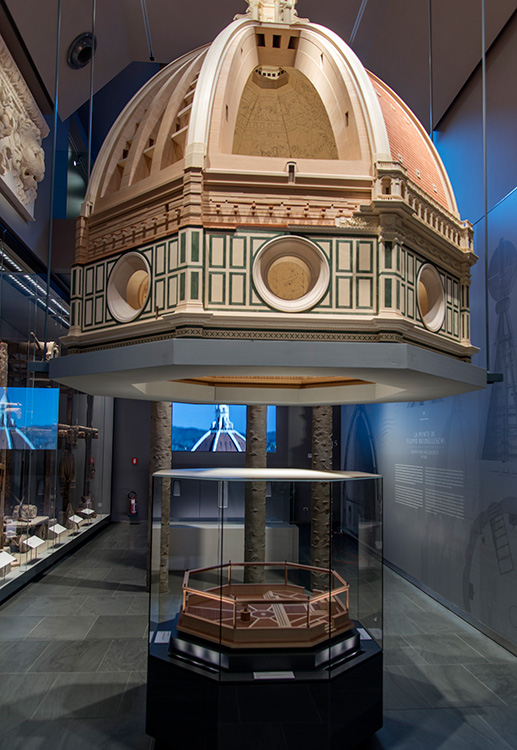 The mission of the Guild of the Dome is to modernize and internationalize a typically corporative Florentine spirit, characterized by the commitment of the private sector towards art and culture.
The aim is to preserve the best artistic works, promoting them around the world, and pursuing long-term goals, so that they can be enjoyed even by future generations.
The "Guild of the Dome" takes its name from the extraordinary dome engineered by Filippo Brunelleschi and defines its mission in relation to the dome's message.
Like Brunelleschi's innovative structure, it wants to rise above the commonplace, proclaiming a higher purpose, a nobler potential, values at the outer limit of imagination.
Focused on the universal implications of the Florence Cathedral complex, it is global in scope, seeking Members from all faiths and continents: women and men able to think beyond the present, drawing lessons from the past that can serve our common future.
Together with the Florence Cathedral Foundation, the Opera di Santa Maria del Fiore, whose activities it supports, the Guild believes that beauty can penetrate the apathy of our time, communicating again the courage and hope which once shaped great architecture and art.
It believes that this task goes beyond normal cultural and temporal boundaries, and that the values incorporated in art communicate with all of humankind, now and for the centuries to come.